Join us for a fun weekend of learning with Michelle Aube!
Get a full year of CE in this one event!
Dates: January 18-20, 2019
Time: 6PM Friday, January 18th to 5PM Sunday, January 20th
Cost: $487 for entire weekend
Light refreshments and snacks on Friday evening is included as well as light breakfast and lunch on both Saturday and Sunday. Saturday evening social event is at your own expense should you wish to join us!
Full Year Continuing Education in 3 days
---
FRIDAY: CAL: Cursing Attachment Levels. Advanced Periodontal Assessments
($97 for this evening only) 6pm-10pm
The A-Z of calculating attachment levels and using the data to formulate a proper DH Diagnosis Statement. It is within the Standards of Practice that a RDH must formulate a dental hygiene diagnosis statement. What are you basing your diagnosis and prognosis on? Learn and adopt an advanced system for periodontal assessments that raises the quality of your assessment level. Practice hands on 'CAL' with new periodontal assessment forms. It is encouraged to bring your existing periodontal assessment form to investigate the possibilities of adapting your current form to include 'CAL'.   Understand periodontal classifications based on 'CAL'. Review descriptive terms used to formulate a dental hygiene diagnosis. Ensure within your record keeping that your description 'matches' and supports your dental hygiene diagnosis. Employ your critical thinking in working with case studies to practice formulating a dental hygiene diagnosis. Practice writing some Dental Hygiene diagnostic statements. It is the responsibility of the RDH to strive for best practice, this course will deliver you the best practice notions and theories you need to implement an advanced periodontal assessment. 
SATURDAY: Structuring A Non-Surgical Periodontal Therapy System. 
($227 for this day only) 8am-5pm
Does Your System Have Systems?
Does your non-surgical periodontal therapy (NSPT) system reflect process of care? In the event of an on-site practice audit could an assessor clearly see all the phases of 'ADPIE in your system? Do you know your own system well enough to report about it in full complete detail in your typical day of your portfolio in the services column? A solid non-surgical periodontal therapy system needs specific structure through the establishment of systems. Through the use of a flow chart, learn how to map out your existing and current system. Then, follow that learning activity with a revised flow chart of a system you would want to implement. Compare the two flow charts and set goals that will bridge the gap between the two 'flow charts' / systems. Self – assessment of one's dental hygiene practice is part of the CDHO Standards of Practice and the Quality Assurance Program. You will never know if your current non-surgical periodontal therapy system meets the standards until you break it down into all its phases and examine each counterpart with great detail. Worried that your current system is lacking in one or more areas? Do not view this as a negative, turn the tables around and convert any deficiency into a solid goal and map it out in your new 'flow chart'. Your flow chart will give you a motivating visual of your goals for your system. Convert your 'flow chart' into a written office policy for your practice. Basic dental hygiene concepts and theories will be reviewed but will not be the core of this course. Adjuncts to therapy will be investigated and how they can support and improve an existing non-surgical periodontal therapy system. A review of the latest guidelines from the American Dental Association on perio treatment. This is a course based on an action plan of a supportive system to deliver proper structure to any non-surgical periodontal therapy system and to elicit change immediately within the proper scope of practice and considerations of any practice environment barriers. You will leave the course with a system in hand that meets the standards of practice and reflects process of care … your 'system will now have a system'.  
Advanced Periodontal Debridement Skills
This is a hands- on workshop to allow collaboration and calibration in the dental hygiene department. The approach can include a client that is selected to receive complimentary dental hygiene services in disclosing to the client the educational platform he/she will be participating within. Another approach is to team up the RDH's with other RDH's or other team members to play the role of the client. Objective are to review skill set for the following: probing, CAL, dental hygiene diagnosis, treatment planning, exploring, ultrasonic debridement with a variety of inserts, hand debridement with instruments on existing tray set up as well as investigation of specialty instruments. Along with development of skills this course also explores what makes a dental hygiene appointment have a 'Wow' factor for client rapport and retention. Infection prevention and control will also be addressed throughout the course. An efficient approach to record keeping with the use of templates where applicable. Evaluating billing practices to ensure a proper reflection of services and time.
SUNDAY: Quality Assurance & Best Practice: Who Is the Dental Professional?
($227 for this day only) 8am-5pm
Who are YOU as a Dental Professional?
The dental professional is a clinician, educator, advocate, administrator and researcher. In a transitioning and expanding profession what else is the dental professional? Do you view yourself as an oral health coach and team leader? Ironically the first 5 roles cannot exist without the dental professional having leadership skills. QA cannot exist without the dental professional being a team leader. Advocacy for the client and the oral systemic link screams loudly the role of 'oral health coach'. The dental professional has a responsibility in all practice environments to make the best decisions for their clients based on sound research. This entails self –reflection in order to set learning goals, determine learning strategies, seek new knowledge and implement the new knowledge. Attend courses, read journal articles, textbooks and voila, the implementation can begin. Sounds simple, right? The learning is never the difficulty; however, the implementation of new knowledge is typically where struggles can occur in ensuring the team shares the same view- points, especially in a traditional setting where the dental professional is not the owner. Appreciate that the dental professional has a dual educator's role in not just educating clients but as well team members. Understand how a dental professional functions as a leader and oral health coach within the scope of practice and standards of practice to constantly strive for a high quality of care. For the RDH, link the standards of practice to the practice profile in the CDHO QA SMILE Portal. Attach the practice profile questions to not just a reporting purpose but for self-assessment. Realize that if the analysis of the practice profile questions surfaced deficiencies in practice, do not panic, it's actually a great discovery as you now have a solid goal and time to make changes. Are there barriers in your practice environment? As a strong leader, address them head on and turn them into a goal. Never allow barriers in an environment dictate who you are as a dental professional. Review learning goals and how to avoid being 'stuck' in concluding a solid outcome to the improvement of the practice. Realize that the outcome of a goal can be composed of a series of smaller changes not necessarily always one large impact to the practice. Procure the 'Eat That Frog' approach to procrastination. Discuss how a dental professional can create a team that fosters accountability all at the same level, so everyone is on the 'same page'.
---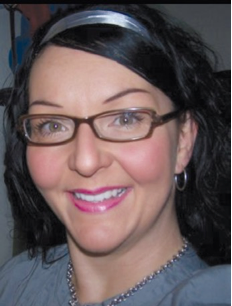 Michelle Aubé (Simmonds) RDH is a professional and enthusiastic leader who has the ability to motivate and create a positive environment and uplifting learning atmosphere!  As a true leader she will empower you with both knowledge and confidence with a realistic approach.  Founder and owner of Positive Impact Dental Hygiene Consulting, graduate of Fanshawe (1987-89), Holland (1993) and Algonquin College (1994), past CDHO Portfolio Assessor, Fanshawe College Theory Educator, UWO Clinical Educator, Maxill CE Manager, Researcher, Advisor and Speaker, past Acteon Clinical Trainer, Strauman Implant Speaker, McNeil Pharmaceuticals Speaker, Oh Canada CDHA article writer, Self-Initiated Clinical Practitioner, CDHO approved Remedial/Refresher course provider for Infection Prevention and Control.  Member of CDHO, CDHA, ODHA and OSAP.  Speaker for ODHA Re-Energize, Spectrum, DOA, and International Dental Medicine Conferences. Michelle's knowledge and vast experience of 25 years speaks for itself.  Her mission is to share her knowledge and deliver you organization and strategies to bridge the gap between 'Evidence Based Decision Making' and direct implementation on new knowledge into clinical practice.  Michelle's dedication to moving the dental profession forward has helped hundreds of dental professional's reach 'Best Practice' goals.