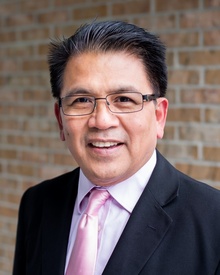 As Dean and President of Southern Ontario Dental College, I would like to share that it is an exciting time at the College as we continue to grow and expand. We have many plans for the future of the College and would love to have you be part of our journey.
You may ask, what sets SODC apart from other Dental Hygiene/Dental Assisting schools? At SODC Students have access to state-of-the-art technology, located on premises. The College is situated within a building that houses a Dental Office and Dental Laboratory as well, this allows SODC Students to experience real-life situations. Students have the opportunity to observe live dental procedures and address any questions they may have. This practice aids in the learning process.
The Staff and Faculty at SODC are all highly experienced in their field, and they continue to engage in lifelong learning. The faculty members are passionate and dedicated.
We at SODC believe in providing Students with quality education and fostering their leadership within the community. I, along with all the Staff and Faculty at SODC look forward to helping you on your path to becoming a successful Dental Hygienist and/or Dental Assistant.
Sincerely,
Roland P. Estrabillo, DDS
President and Dean
Southern Ontario Dental College